Pastoral Staff
Pastor: Fr. Bob Duda


Deacon: Thomas Fricke

Deacon Thomas Fricke was assigned by Bishop Imesch to Christ the Servant Parish on July 1, 2003 after being associated with St. Francis of Assisi Parish in Bolingbrook for 15 years.
Deacon Tom is a past president of the Joliet Diocese Diaconal Community and a member of the Knights of Columbus, Past Grand Knight, and held various offices on the state level.
He attended St Mary's University of Minnesota in Winona, MN. He was ordained in 1988. Deacon Tom is married to Joanne.
Deacon: Rod Accardi

Deacon Rod Accardi is Director of Spiritual Care Resources at Cadence Health, which includes Central DuPage Hospital, Delnor Hospital, and Community Nursing Service Home Hospice and Palliative Care. Rod graduated with a Baccalaureate degree in Theology from Niles College of Loyola University, a Master of Education degree in Religious Studies from Loyola University, and a Doctor of Ministry degree in Pastoral Care and Counseling from Chicago Theological Seminary. He was ordained a Deacon in 1990. Rod has been married to Chestine since 1976; they reside in Glen Ellyn where they have been members of St. James the Apostle Parish since 1982.
Rod is a Board Certified Chaplain with the National Association of Catholic Chaplains. He is also the Diocesan Chaplain with the Joliet Diocese Catholic Committee on Scouting. Rod and his three adult married sons, Jason, Steve and Dean, are all Eagle Scouts. Rod created the Silent Lamp program of reflection and peer ministry. He facilitates programs both in the diocese for deacons and those in formation, as well as in the hospital for staff. Rod has authored more than 20 articles in numerous spirituality publications, composed more than 25 songs, and presents nationally on topics related to spirituality and health.
Deacon Rod served with Fr. Frank at St. John the Baptist, and served with Deacon Tom on the Deacon Leadership Board.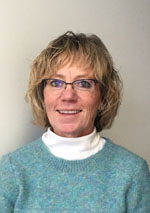 Religious Formation Director: Liz Jesse Wagner
Liz Jesse Wagner joins us on our faith journey in 2010. She is a founding member of Holy Spirit Catholic Community in Naperville. She has served in many ministries including Pastoral Council, Pastoral Care, Bereavement and as Worship Commission Chairperson. She has served as catechist and presented at formation events for children, catechists and parents.
Liz received her Bachelor of Science in Computer Engineering from the University of Illinois and spent nearly three decades as a digital design engineer/manager. In 2005 she completed the New Wine Lay Ministry Formation Program and was certified by Bishop Imesch as a Lay Ecclesial Minister for the Diocese of Joliet. The Spirit called her to further formation, and she received the Master of Arts in Pastoral Studies from Loyola University Chicago in May, 2011.
Liz believes that continuing to learn more about our faith and ourselves is essential to the discipleship that we are called to as Christians.
Business Manager: Corinne Hanson
Corinne Hanson has a wide background in parish ministry. As an active volunteer for many years at her home parish of St. Raphael in Naperville, she has participated in the ministries of Parish Pastoral Council, Administration Commission, Cub Scout/Boy Scout den leader and Chartering Organization Representative, Service Ministry liaison, Community Life Committee, Liturgical Life Commission, Religious Education catechist, Eucharistic Minister, choir member, cantor, and Generations of Faith Core Team. Positions she had held include St. Petronille (Glen Ellyn) Bulletin Coordinator, and St. Raphael Religious Education secretary, Receptionist, Stewardship Secretary and Liturgy/Music Assistant.
Corinne grew up in rural Missouri and graduated from the University of Missouri-Columbia with a Bachelor's of Science in Business Administration (School of Accountancy). Corinne and husband Bob lived in Texas for five years, and then moved to Naperville, where they have lived since 1982. Corinne and Bob have four sons, Michael, Jonathan, Kevin and Mark. She successfully completed the Liturgy Certification Program through the Diocese of Joliet in September, 2002, and graduated from Loyola University Chicago with a Master of Arts in Pastoral Studies in May, 2011. Personal hobbies include singing, reading, swimming, playing Solitaire on the computer, watching baseball and football, and cake decorating.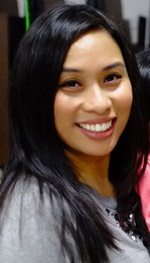 Music Director: Janet I. Alikpala
Janet I. Alikpala, our music director, most recently served as Associate Music Director for Divine Savior Parish in Downers Grove. A classically-trained pianist, Janet was drawn to church Music Ministry from a young age, both as an vocalist and as a pianist. In the fall of 1997, Janet served as music director for the University of Illinois at Chicago's John Paul II Newman Center in the Archdiocese of Chicago. Simultaneously, Janet served as music director/liturgist for neighboring St. Ignatius College Prep. She also served as Assistant Music Director for Crossroads Community Church in Naperville. Janet is also currently assisting as a part-time music minister at Benedictine University in Lisle for Sunday evening student masses and is a "go-to" pianist/accompanist within the Diocese of Joliet.
Janet studied piano with well-known Philippine teacher/vocalist/pianist, Perla Cudal and has traveled across country participating in regional and national music competitions through the American Guild of Music. Janet has mentored and coached vocalists and musicians over the years specializing in technique for traditional and contemporary music styles within the Catholic church.
Janet continues to work in the field of Public Affairs & Community Relations as a consultant for organizations and companies such as the Chicago Park District, Grant Park Conservancy, Danny Way Foundation, Dominick's/Safeway Inc., Big Brothers Big Sisters of Metropolitan Chicago, United Cerebral Palsy of Greater Chicago and Mercy Home for Boys and Girls.
Parish Pastoral Council Chair: Debi Savage
Parish Pastoral Council Co-Chair: Barb Kosiek
Administration/Finance/Stewardship Chair: Jim McIlvain
Christian Service Commission Chair: (vacant)
Parish Life Commission Co-Chairs: Mary McIlvain and Rosada Heintz
Religious Formation Chair: (vacant)
Worship Commission Chair: Sister Suzanne Lesniewski